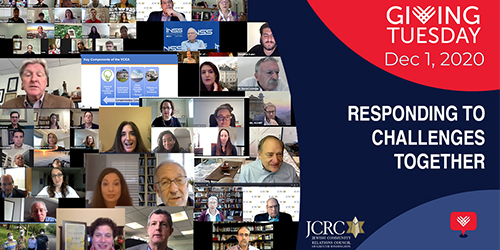 #GivingTuesday
Save the Date for #GivingTuesday with the JCRC! In the face of rising antisemitism, systemic racism, political polarization, and a global pandemic, your JCRC has been laser-focused on nurturing diversity and respect in our community. Join us on December 1 for #GivingTuesday to support the JCRC's work.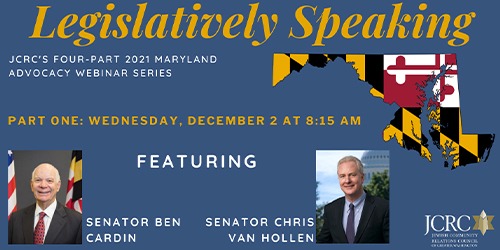 Legislatively Speaking: Part One
Join us for Legislative Speaking, the JCRC's four-part 2021 Maryland advocacy webinar series. Hear Maryland's Senators, The Honorable Ben Cardin and The Honorable Chris Van Hollen discuss their legislative priorities.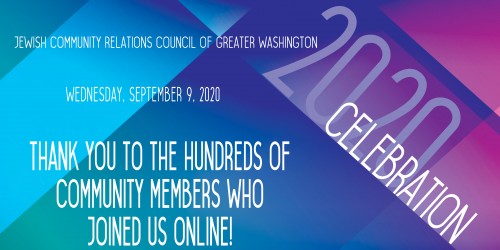 2020 Celebration
Thank you to the hundreds of community members who joined us online on September 9th to celebrate with the JCRC. Our heartfelt appreciation to our supporters. Visit our 2020 Celebration page to view our digital ad book, Celebration program, and more.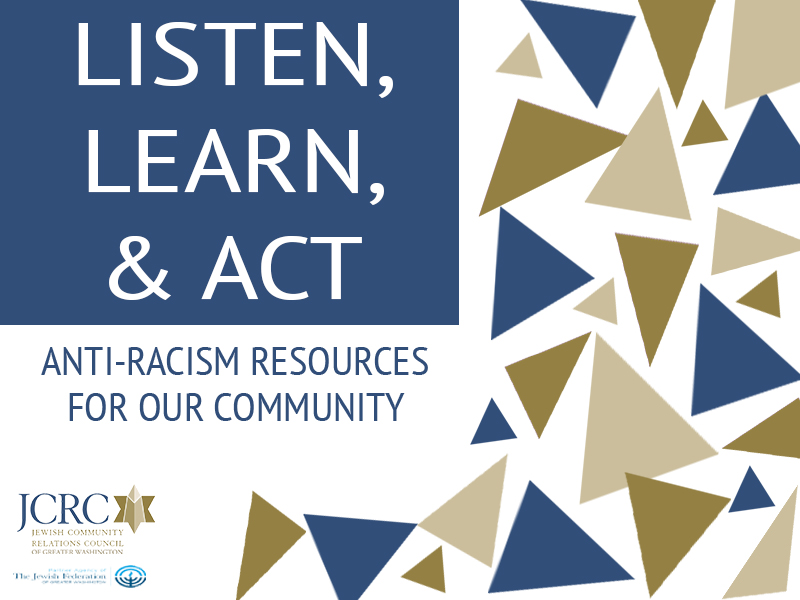 ---
Listen, Learn, & Act - Anti-racism Toolkit
Racism's horrific scope is plain for all to see. Recent tragedies have sparked widespread pain and anger and a heightened urgency around these issues. Whether you are a seasoned social justice activist or are delving into this work for the first time, the JCRC is here to support you, and help you create a plan of action.
JCRC By The Numbers
$8,000,000 government funding for community security & social services
---
5,000 students and teachers met with a holocaust survivor
---
700 students trained to advocate for Israel
---
American citizens came out in record numbers to participate in our democracy and their voices have been heard and counted. We further congratulate Vice President-elect Kamala Harris on her historic victory as the first woman, black person, and person of South Asian descent to be elected to the office of Vice President. We pray they will lead our country with compassion, justice, and wisdom. 
Alexis Schwartz, Director of the JCRC's Israel Action Center, reflects on the 25th anniversary of the assassination of Yitzchak Rabin, z'l, in the Washington Jewish Week.  
The JCRC is alarmed that conspirators who this week plotted to kidnap Michigan Governor Gretchen Whitmer also discussed Virginia Governor Ralph Northam as a potential target. Violence or violent threats targeting elected leaders are abhorrent in a civilized society and threaten the foundation of our democratic system...