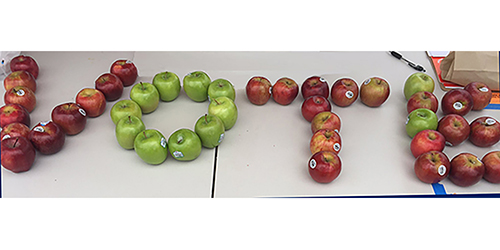 Do you have a plan to Vote?
Voting in the November, 2020 Election is already underway. Every year, millions of eligible voters are unable to cast a ballot because of a missed registration deadline, outdated registration information, or other problems with their voter registration. Don't let this happen to you! Visit our 2020 Voter Information page to make your voting plan.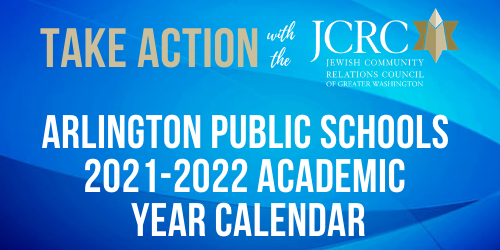 Take Action: Arlington Public School 2021-2022 School Calendar
Arlington Public School (APS)officials are currently considering a calendar for the 2021-2022 academic year incorporating additional holidays that reflect the diversity of the APS community. Learn more and take action here.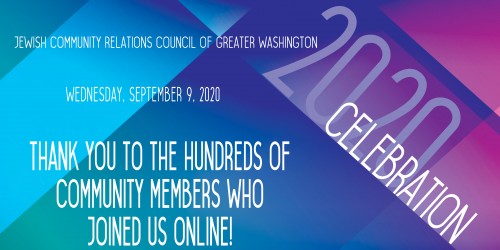 2020 Celebration
Thank you to the hundreds of community members who joined us online on September 9th to celebrate with the JCRC. Our heartfelt appreciation to our supporters. Visit our 2020 Celebration page to view our digital ad book, Celebration program, and more.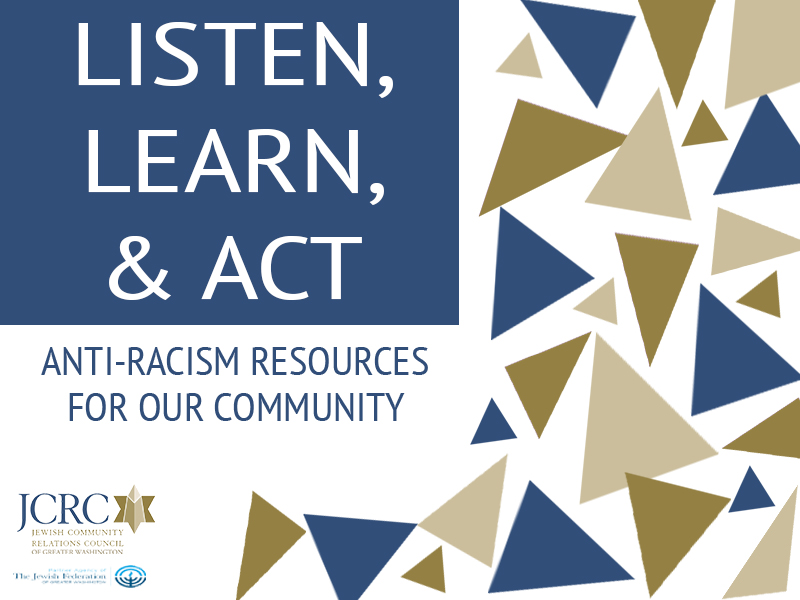 ---
Listen, Learn, & Act - Anti-racism Toolkit
Racism's horrific scope is plain for all to see. Recent tragedies have sparked widespread pain and anger and a heightened urgency around these issues. Whether you are a seasoned social justice activist or are delving into this work for the first time, the JCRC is here to support you, and help you create a plan of action.
JCRC By The Numbers
$8,000,000 government funding for community security & social services
---
5,000 students and teachers met with a holocaust survivor
---
700 students trained to advocate for Israel
---
Alexis Schwartz, Director of the JCRC's Israel Action Center, reflects on the 25th anniversary of the assassination of Yitzchak Rabin, z'l, in the Washington Jewish Week.  
The JCRC is alarmed that conspirators who this week plotted to kidnap Michigan Governor Gretchen Whitmer also discussed Virginia Governor Ralph Northam as a potential target. Violence or violent threats targeting elected leaders are abhorrent in a civilized society and threaten the foundation of our democratic system...
Ron Halber, executive director of the Jewish Community Relations Council of Greater Washington, found that even as he and his family mourned RBG's death, they could enjoy their meal— brisket — and each other.