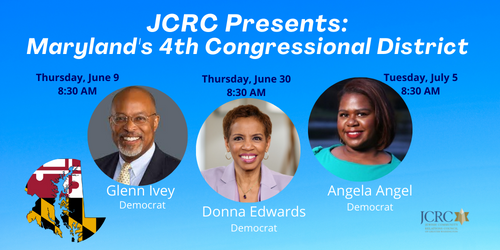 Maryland's 4th Congressional District Candidates Forum
"The 4th District primary is shaping up to be one of the marquee congressional races in Maryland this year…". Josh Kurtz, April 18, 2022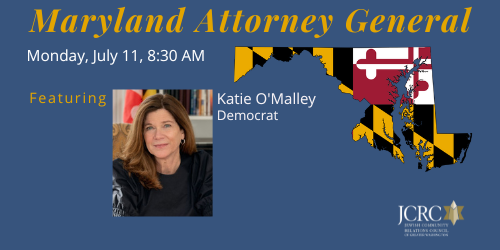 Maryland Attorney General Candidates Forum
The JCRC is holding a series of meetings with candidates running for Maryland Attorney General. The primary is July 19! Don't miss this opportunity to meet the candidates and have your questions answered.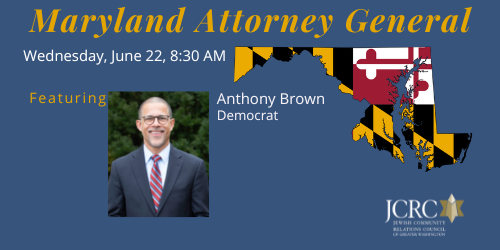 Maryland Attorney General Candidates Forum
If you missed Anthony Brown, watch the recording below.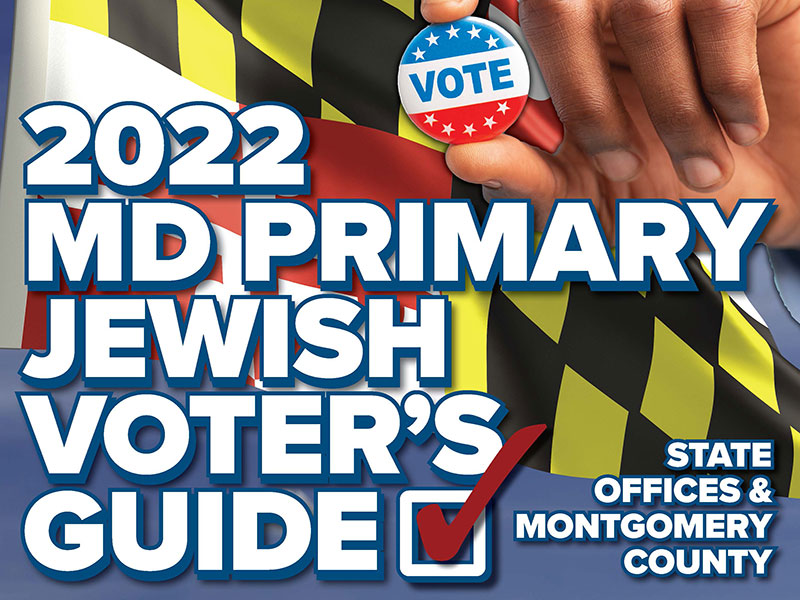 ---
2022 MD Primary Jewish Voter's Guide
The JCRC and the Washington Jewish Week (WJW) have teamed up to offer you this 2022 MD Jewish Primary Voter's Guide for the upcoming primary election on July 19th for contested races including for Governor, State Senator, Delegate, Attorney General, and Comptroller, as well as for Montgomery County Executive, At Large and District Councilmembers. We would appreciate it if you would share it with your friends and family, and through your social media as well. 
JCRC By The Numbers
$8,000,000 government funding for community security & social services
---
5,000 students and teachers met with a holocaust survivor
---
800 students trained to advocate for Israel