Student to Student is a high school peer education program that:
Strives to reduce prejudice and bigotry
Fosters understanding among peers
Brings together Jewish students from different backgrounds
Trains them to talk about their lives as Jewish teens
Facilitates discussions in an effort to dismantle antisemitism
Puts a human face to Judaism
Student to Student presentations take place in public and independent schools. Since this is a presentation by students for students, it is not perceived as "just another lecture" It resonates with the students and creates more of an informal discussion where questions are encouraged.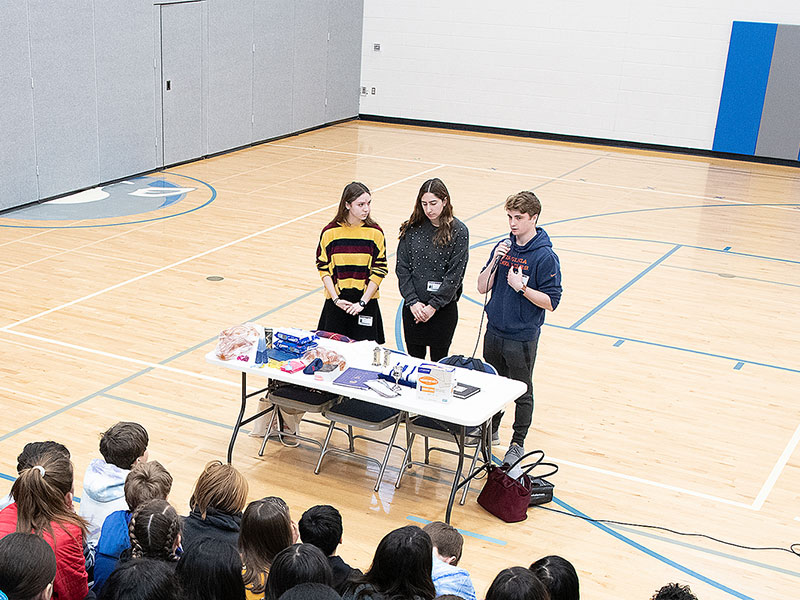 Join us for the 2023-2024 school year in sharing our lives as Jewish teens to break down stereotypes and foster increased understanding with other teens in our community:
NOMINATION AND APPLICATIONS ARE OPEN FOR THIS YEAR. Returning student applications and nominations due by June 16.
Please nominate rising Juniors and Seniors to participate in Student to Student 2023-24, nominate here
Returning Student to Student Participants, apply here
Nominated students apply here
---
Hear first-hand about the impact of the program from our teens and teachers who have utilized our presentations for their students.
---
"It is through programs such as this that our communities learn to understand each other better so that we…can live in mutual respect and peace."  
—Student to Student Participating Teacher
Thank you to our 2020-2021 Student to Student participants! 
On June 6th, the JCRC of Greater Washington held our 2021 Student to Student End of Year Celebration. Featuring reflections from STS leaders, participants, & teachers and a THANK YOU to our graduating seniors. Speakers were Rebecca Araten, a Harvard undergraduate activist with the Jewish Movement for Uyghur Freedoms and Jeremy Borison, an acclaimed young Jewish advocate and filmmaker whose current project focuses on the intersection of Jewish and LGBQ identities.