Join us for a two-part series exploring the unprecedented developments in Israel over the past year, from the May 2021 events to an Arab political party playing a critical role in the governing coalition, leading to a historic NIS 30 billion commitment to Arab society in Israel.  
This series will shed light on the changes in Israeli society, including new challenges and opportunities and the greater awareness within Israel about the socio-economic gaps among Arab and Israeli citizens. Speakers will share how they apply their particular expertise in law, academia,  journalism, and politics to advance this change in Israeli society. 
Featured Speakers: Gadeer Kamal-Mreeh, Federation and Jewish Agency for Israel, Senior Envoy to Greater Washington, and Prof. Mohammed Wattad, Dean of Law, Zefat Academic College. Moderated by Galia Messika-Greenberg, Israel Commission Co- Chair, JCRC of Greater Washington. 
Part II will be held in February with additional information to follow.
Location
Online, a Zoom link will be emailed to you upon registration. 
---
Speakers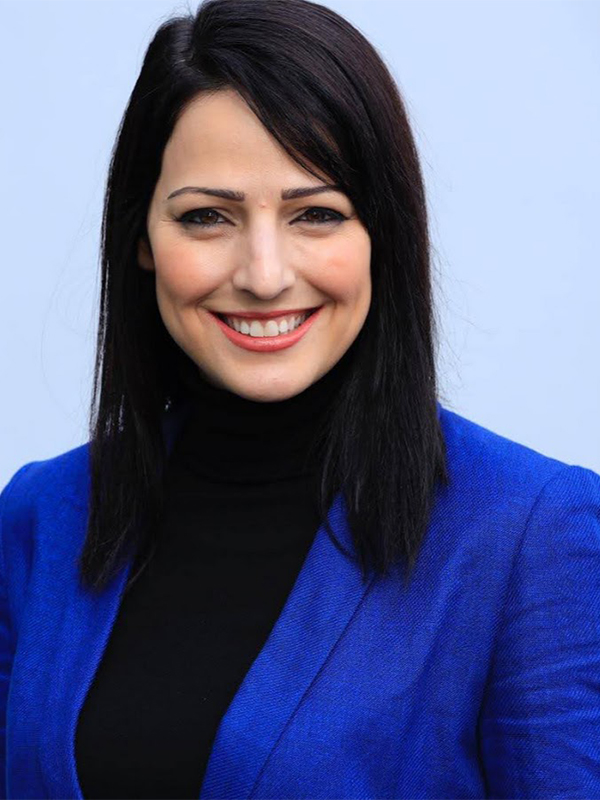 Gadeer Kamal-Mreeh Senior Representative, Jewish Agency for Israel, Washington DC
Kamal-Mreeh began working for the Israeli Broadcasting Corporation in 2011, where she hosted a program in Arabic focusing on the social and cultural issues concerning Arab youth in Israel. In 2015, Kamal-Mreeh was selected to host the Israeli Broadcasting Corporation's daily newscast in Arabic, and in 2017 she began anchoring its main Hebrew Saturday evening newscast, as well as a nightly newscast, becoming the first non-Jewish anchorwoman to broadcast a main evening news in Hebrew in Israel.
In April 2019, Kamal-Mreeh was elected to the Knesset as a member of the Blue and White party, making history as the first Druze woman to become a Member of the Knesset. During her tenure, she chaired the Caucus for Planning, Zoning and Industrial Areas, and the Caucus for the Advancement of Druze Women. She was a member of the Interior and Environment Committee, the Advancement of Women's Status and Gender Equality Committee, and of the special committee for fighting crime within the Arab sector. Kamal Mreeh co-chaired the Israel-Germany friendship group and chaired the Israel, Switzerland parliamentary friendship group.
Kamal-Mreeh holds a degree with honors from Bar-Ilan University in Medical Imaging and Social Sciences, and a master's degree with honors in International Relations from Haifa University, specializing in negotiations and making decisions in international relations. In 2021, Kamal Mreeh became the Jewish Agency's first Druze emissary to the US. Based in Washington DC.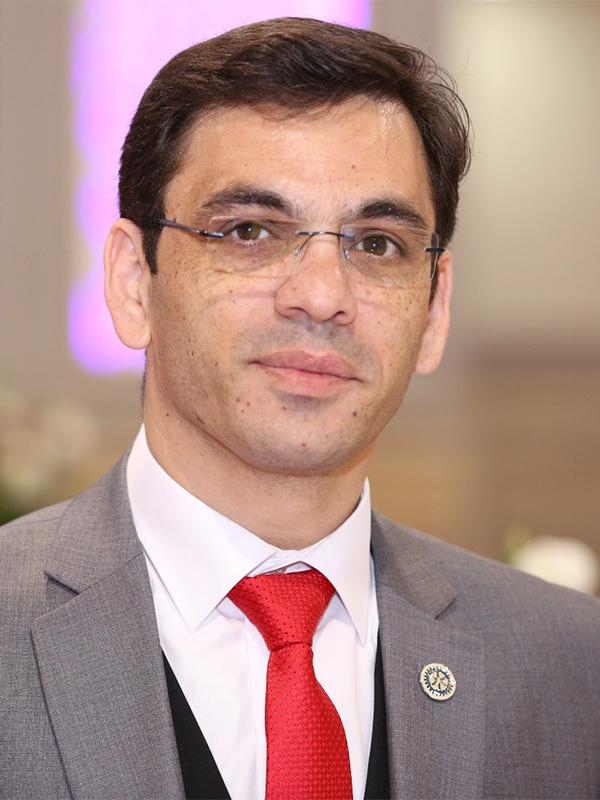 Prof. Mohammed Wattad Dean of Law, Zefat Academic College
Professor Mohammed Wattad is an Associate Professor and the Dean of Law at Zefat Academic College, a Senior Researcher at the INSS at Tel-Aviv University and a Research Fellow at the Minerva Center for the Rule of Law under Extreme Conditions at Haifa University. He is a constitutional law expert, the first Muslim dean in Israel, and the youngest dean among all. Serves as an Adjunct Professor at several law schools in Israel and abroad. In 2014-2016, he served as a Visiting Associate Professor at the University of California at Irvine, both at the Department of Political Science and the School of Law.
Prof. Wattad is a legal scholar specializing in international and comparative criminal law, comparative constitutional law, international law, the laws of war, the laws on torture, the laws on terrorism, Professional Ethics, Medical Law, and the interaction between law and political science, particularly regarding the independence of the judiciary, the rule of law, and other issues concerning the Arab minority citizens of Israel.
Prof. Wattad is a Haifa University School of Law graduate, including studies as an exchange student at Oxford University (a comparative and international law program). Additionally, he accomplished higher academic education in Law at the Hebrew University of Jerusalem Columbia University in the USA, the Munk Center of Global Affairs & Public Policy and the Toronto University in Canada, the Max Planck Institute in Germany, and the International Institute of Higher Studies in Criminal Sciences in Italy. In all academic institutions Wattad attended, he graduated with distinction and was included in the Dean's List. During his studies, Prof. Wattad has received several prizes of excellence and other prestigious fellowships, inter alia, Fulbright Fellowship, Halbert Fellowship, Minerva Fellowship, Humboldt Fellowship, and the Maof Prize granted for Excellent Israeli Arab Academic Scholars by Israel's Council for Higher Education.
He is 2020 winner of the prestigious Zeltner Young Scholar Award; the 2015 winner of the prestigious Young Scholar Award on Israel Studies; the 2007 and the 2008 winner of the Best Legal Oralist Award of the International Institute of Higher Studies in Criminal Sciences; and the 2014 and the 2018 winner of the Excellent Lecturer Award of Zefat Academic College.
Between 2003-2004, he served as a legal clerk at the Supreme Court of Israel under the supervision of Justice Dalia Dorner.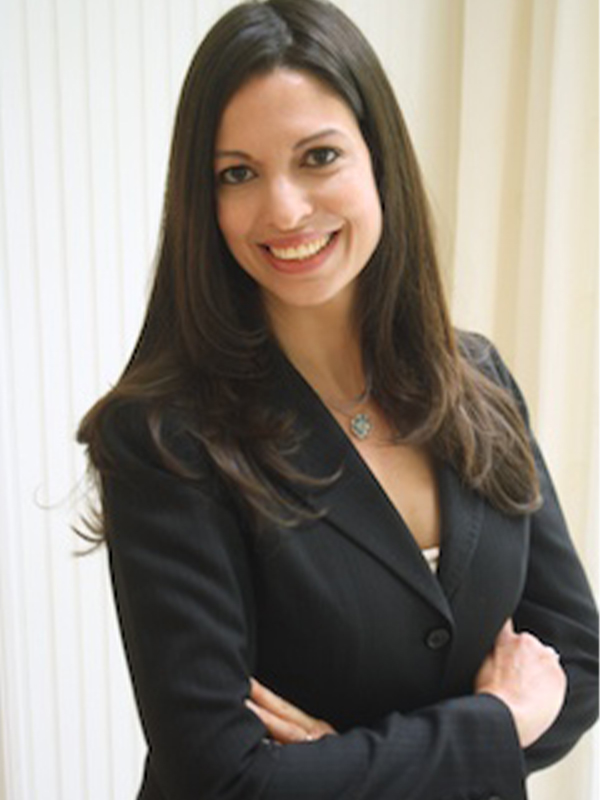 Galia Messika Greenberg Israel Commission Co-Chair, JCRC of Greater Washington
Galia Messika Greenberg is the general counsel for Potomac Law Group, a law firm headquartered in Washington D.C. In that role she is responsible for, among other things, professional responsibility, ethics, and overall risk mitigation. Prior to joining Potomac Law Group, Ms. Messika Greenberg was a partner with Kirkland & Ellis in New York City, where she litigated complex commercial cases and handled a wide variety of matters including litigation over corporate control, securities fraud and class action litigation, and breach of contract cases.
Ms. Messika Greenberg graduated magna cum laude from the Hebrew University school of law. She pursued a master's degree in law from New York University and graduated with honors. She is the recipient of the Hauser Global Scholarship from NYU and the Frank T. Dierson Award for distinction in the Trade Regulation / Intellectual Property Program. She also clerked on the Israeli Supreme Court for the then-presiding Chief Justice Aharon Barak. Ms. Messika Greenberg was born and raised in Israel and currently lives with her family in the suburbs of Washington D.C.