Join us as we honor U.S. Senator Ben Cardin for his 50 years of public service. 
Mr. Cardin, an ardent supporter of Israel and Maryland's Jewish community, recently announced he will step down from elected office when his term expires in January 2025, bringing an end to a career in public service that has lasted more than 55 years, both in the Maryland State House and then on Capitol Hill.
Installation of new Board of Directors members
Reception to follow (Kosher dietary laws observed)
Location
Congregation Har Shalom
11510 Falls Road, Potomac
---
Speaker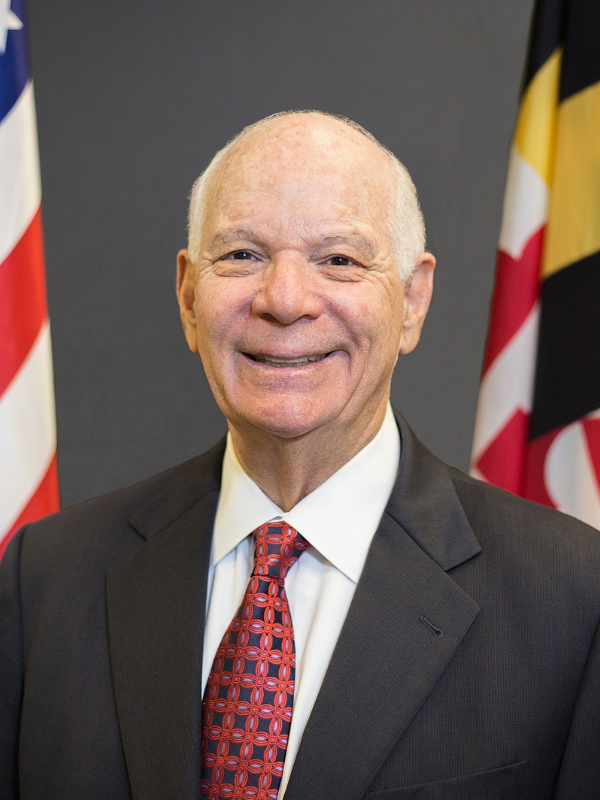 Senator Ben Cardin U.S. Senator, MD
A third-generation Marylander, Ben Cardin has been a national leader on health care, retirement security, the environment and fiscal issues while representing the people of Maryland in the U.S. Senate, and before that in the House of Representatives. He has worked across party lines to further U.S. national security and to ensure that good governance, transparency and respect for human rights are integrated into American foreign policy efforts.
First elected to the Senate in 2006, Senator Cardin currently serves as Ranking Member of the Small Business & Entrepreneurship Committee. He is a senior member of the Senate Foreign Relations and Environment & Public Works committees. He also serves on the Senate Finance Committee.
Senator Cardin has a deep interest in foreign affairs and has worked across party lines to further our national security and protect universal human rights. He has fought to ensure that anti-corruption, transparency and respect for human rights are integrated our foreign policy. He also has worked to ensure gender equity in national security programs and policies. He has been a Commissioner on the U.S. Helsinki Commission since 1993, serving as Chairman of the Commission in the 111th and 113th Congress. He currently is the Ranking Senate Democrat. In 2015, he was named as the Special Representative on Anti-Semitism, Racism, and Intolerance for the 57-nation Organization Security and Cooperation in Europe (OSCE) Parliamentary Assembly. Senator Cardin serves as Ranking Member of the Foreign Relations Western Hemisphere, Transnational Crime, Civilian Security, Democracy, Human Rights, and Global Women's Issues. 
One of Senator Cardin's proudest accomplishments was leading the fight to guarantee access to dental care for children in the Children's Health Insurance Program, following the tragic loss of a 12-year-old Prince George's County boy who died after complications that followed an untreated tooth infection.
Serving as a member of the Senate Judiciary Committee during his first four years in the Senate, Senator Cardin also has developed a reputation for defending civil rights at home and has sought to find a balance between protection of civil liberties and national security. He is the lead sponsors of legislation to prohibit racial profiling by all levels of law enforcement, restore voting rights for former felons, and remove the deadline for ratification of the Equal Right Amendment. He has been a proud cosponsor of the Respect for Marriage Act and the Employment Non-Discrimination Act.
From 1987-2006, Ben Cardin represented Maryland's Third Congressional District in the U.S. House of Representatives. He was a member of the Maryland House of Delegates from 1967-1986. A 1967 graduate of the University of Maryland School of Law (1st in his class), he earned his B.A. degree in 1964 from the University of Pittsburgh (cum laude). He is a member of the U.S. Naval Academy Board of Visitors, the Johns Hopkins University Institute for Policy Studies' National Advisory Board and the St. Mary's College Advisory Board, Center for Study of Democracy.
Senator Cardin is married to Myrna Edelman Cardin and his daughter Deborah and son-in-law Jonathan Willis have two daughters, Madeline and Julia.