This year, although we cannot gather in person in Annapolis, you can still be an advocate for our state's Jewish community.
We invite you to join us along with our partners at The Associated: Jewish Federation of Baltimore, Baltimore Jewish Community, The Jewish Federation of Greater Washington, the JCRC of Howard County and other Jewish communities across the state to meet virtually with your elected representatives from Annapolis.
Keynote Event 
Wednesday, February 16, 2022 at 7:00 PM. You are invited to join members of the Jewish Community from across Maryland for the keynote event featuring Senate President Bill Ferguson.
Register now!
---
District Night Meetings
Throughout February you can join your neighbors and meet directly with your State Senator and Delegates. This is an opportunity for you to advocate for our community's most important legislative and budget priorities. Find your district below to register. A Zoom link will be emailed to you upon registration.
| | |
| --- | --- |
| Wednesday, February 2, 7:00 PM | |
| Wednesday, February 9, 7:00 PM | |
| Wednesday, February 23, 7:00 PM | |
Not sure what district you live in? Select this link and click the "Lookup" tab.
---
Speaker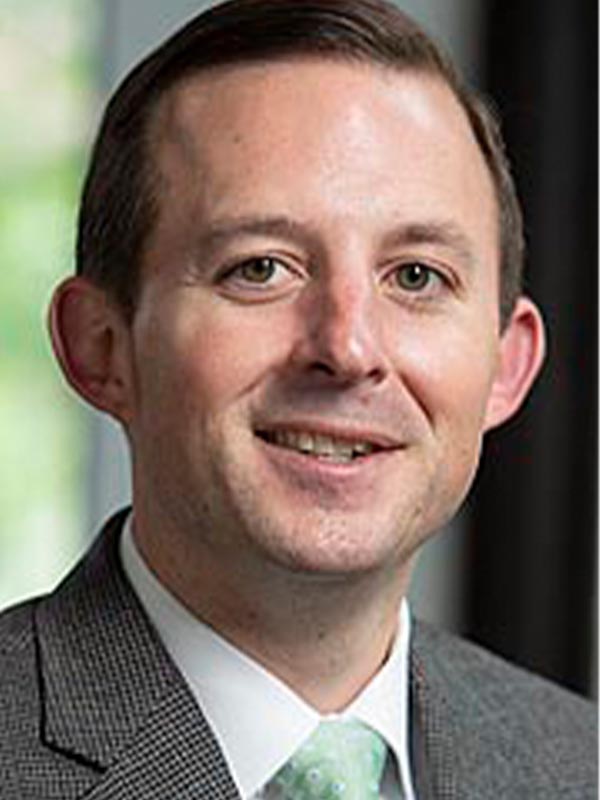 Bill Ferguson Senate President
Born in Silver Spring, Maryland, April 15, 1983. Davidson College, B.A. (political science & economics), 2005; School of Education, The Johns Hopkins University, M.A.T., 2007; University of Maryland School of Law, J.D., magna cum laude, 2010. Admitted to Maryland Bar, 2011. Attorney. Director of Reform Initiatives, School of Education, The Johns Hopkins University, 2012-. Teach for America high school teacher, Baltimore City Public Schools, 2005-07. Member, Canton Community Association, 2006-15. Signatory member, Education Equality Project (national advocacy organization), 2010-. Ambassador, Envision Baltimore, 2010-. Board of Directors, Downtown Baltimore Family Alliance, 2013-16. Member, Baltimore EdTech Advisory Board, 2013. Member, Patterson Park Neighborhood Association, 2015-. Delegate, Democratic Party National Convention, 2020. Distinguished Presidential Citation, Baltimore City Council President, 2006. Cunningham Award for Public Service and Academic Achievement, University of Maryland School of Law, 2010. Power 100 List, Daily Record, 2021. Member, St. Casimir Catholic Church, Baltimore, Maryland. Married; two children.
Member of Senate since January 12, 2011. Senate President since January 8, 2020. Co-Chair, Legislative Policy Committee, 2020- (member, 2019-); Joint Covid-19 Response Legislative Work Group, 2020-. Member, Rules Committee, 2020-. Member, Executive Nominations Committee, 2019-; Spending Affordability Committee, 2019-. Chair, Senate Vaccine Oversight Work Group, 2021-. Senate Chair, Joint Committee on Transparency and Open Government, 2011-14. Member, Joint Committee on Welfare Reform, 2011-14. Member, Education, Health and Environmental Affairs Committee, 2011-15 (education subcommittee, 2011-15; environment subcommittee, 2011-15; labor, licensing, & regulation subcommittee, 2011-15); Joint Committee on Children, Youth, and Families, 2011-19. Member, Work Group to Review Disclosure Requirements of the Public Ethics Law, 2012-13; Senate Special Committee on Ethics Reform, 2012-13; Joint Committee on Cybersecurity, Information Technology, and Biotechnology, 2015-19; Special Joint Committee on Pensions, 2015-19. Chair, Executive Nominations Committee, 2017-18. Vice-Chair, Budget and Taxation Committee, 2019 (member, 2015-19; pensions subcommittee, 2015-18; chair, education, business & administration subcommittee, 2019, member, 2015-19). Member, Blueprint for Maryland's Future Funding Formula Work Group, 2019.