Join us for Legislative Speaking, the JCRC's three-part 2022 Maryland advocacy webinar series, you will have the opportunity to hear Federal, State, and County elected officials discuss legislative priorities  as the Jewish community prepares to advocate in the coming year. Part two features Maryland Senator Ben Cardin, and Senator Chris Van Hollen. 
Location
Online. A zoom link will be emailed upon registration.
---
Speakers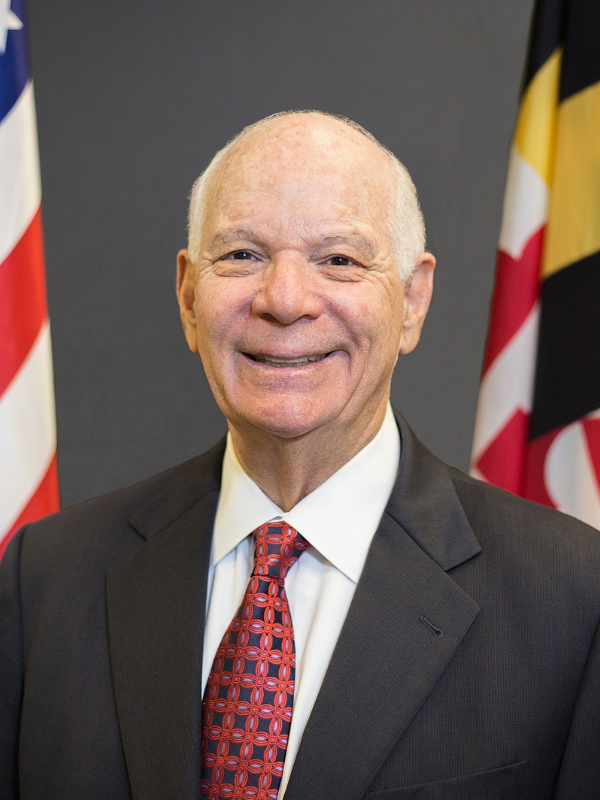 Senator Ben Cardin U.S. Senator, MD
A third-generation Marylander, Ben Cardin has been a national leader on health care, retirement security, the environment and fiscal issues while representing the people of Maryland in the U.S. Senate, and before that in the House of Representatives. He has worked across party lines to further U.S. national security and to ensure that good governance, transparency and respect for human rights are integrated into American foreign policy efforts.
First elected to the Senate in 2006, Senator Cardin currently serves as Ranking Member of the Small Business & Entrepreneurship Committee. He is a senior member of the Senate Foreign Relations and Environment & Public Works committees. He also serves on the Senate Finance Committee.
Senator Cardin has a deep interest in foreign affairs and has worked across party lines to further our national security and protect universal human rights. He has fought to ensure that anti-corruption, transparency and respect for human rights are integrated our foreign policy. He also has worked to ensure gender equity in national security programs and policies. He has been a Commissioner on the U.S. Helsinki Commission since 1993, serving as Chairman of the Commission in the 111th and 113th Congress. He currently is the Ranking Senate Democrat. In 2015, he was named as the Special Representative on Anti-Semitism, Racism, and Intolerance for the 57-nation Organization Security and Cooperation in Europe (OSCE) Parliamentary Assembly. Senator Cardin serves as Ranking Member of the Foreign Relations Western Hemisphere, Transnational Crime, Civilian Security, Democracy, Human Rights, and Global Women's Issues. 
One of Senator Cardin's proudest accomplishments was leading the fight to guarantee access to dental care for children in the Children's Health Insurance Program, following the tragic loss of a 12-year-old Prince George's County boy who died after complications that followed an untreated tooth infection.
Serving as a member of the Senate Judiciary Committee during his first four years in the Senate, Senator Cardin also has developed a reputation for defending civil rights at home and has sought to find a balance between protection of civil liberties and national security. He is the lead sponsors of legislation to prohibit racial profiling by all levels of law enforcement, restore voting rights for former felons, and remove the deadline for ratification of the Equal Right Amendment. He has been a proud cosponsor of the Respect for Marriage Act and the Employment Non-Discrimination Act.
From 1987-2006, Ben Cardin represented Maryland's Third Congressional District in the U.S. House of Representatives. He was a member of the Maryland House of Delegates from 1967-1986. A 1967 graduate of the University of Maryland School of Law (1st in his class), he earned his B.A. degree in 1964 from the University of Pittsburgh (cum laude). He is a member of the U.S. Naval Academy Board of Visitors, the Johns Hopkins University Institute for Policy Studies' National Advisory Board and the St. Mary's College Advisory Board, Center for Study of Democracy.
Senator Cardin is married to Myrna Edelman Cardin and his daughter Deborah and son-in-law Jonathan Willis have two daughters, Madeline and Julia.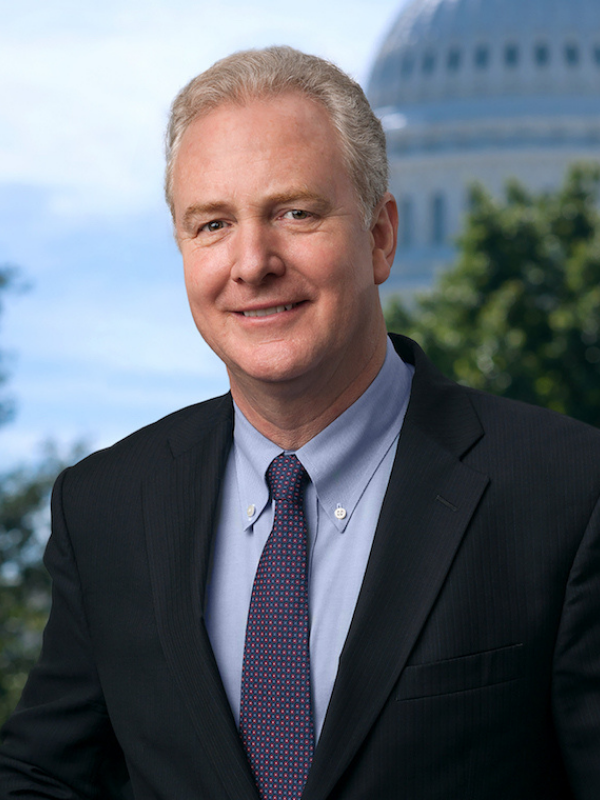 Senator Chris Van Hollen U.S. Senator, MD
Elected to the United States Senate by the people of Maryland in November 2016, Chris Van Hollen is committed to fighting every day to ensure that our country lives up to its full promise of equal rights, equal justice, and equal opportunity. He believes that hatred in all forms is unacceptable, and that we must commit ourselves to supporting the Jewish community and ending anti-Semitism, along with all other forms of discrimination in this country.
In working towards that end, he has introduced legislation to stop the spread of hate. Among his recent efforts are the NO HATE Act, which he cosponsored last year and that would distribute grants for state-run hate crime hotlines, establish incentives for local law enforcement to submit thorough hate crime reports, and create a federal private right of action for victims of hate crimes. As a member of the Senate Appropriations Committee, Senator Van Hollen has worked to secure funding for the Non Profit Security Grant Program, which provides support to nonprofit organizations that are at high risk of terrorist attacks, including Jewish schools and synagogues. He also believes that we can build a more tolerant society through education and is a proud cosponsor of the Never Again Education Act, which would provide schools with resources to implement curriculum on the Holocaust.
Senator Van Hollen is deeply committed to the State of Israel, its security in the region, and a two-state solution to the Israel-Palestinian conflict. In his role as a member of the Senate Appropriations' State, Foreign Operations, and Related Programs Subcommittee, he has been a vocal advocate for robust security assistance to Israel, including the $3.8 billion in annual foreign military financing and missile defense support.
Senator Van Hollen started his time in public service as a member of the Maryland State Legislature, where he became known as a tenacious advocate for everyday Marylanders. He was elected to represent Maryland's Eighth Congressional District in the U.S. House of Representatives in 2002 and was elected to the U.S. Senate in 2016. He is a graduate of Swarthmore College, the John F. Kennedy School of Public Policy at Harvard, and the Georgetown University Law Center.